With the Lifestyle 650 system, we put a lot of thought into taking the thinking out.
Sure, there's the premium home theater performance that you'll love for movies, TV and sports.
But when it comes to enjoying your music, you can listen whichever way you want, without worrying about which technology is best.
This system features SoundTouch, which lets you play music through your Wi-Fi network for instant in-home listening.
Or listen directly from a phone or tablet using a Bluetooth connection.
Experience your favorite music from your SoundTouch speaker with the SoundTouch app.
SoundTouch lets you take total control of your listening experience. Browse popular music services like Spotify® and Deezer, Internet radio or your stored music library.
Easily personalize presets for one-touch access to the music you love, and control one or many SoundTouch speakers around your home.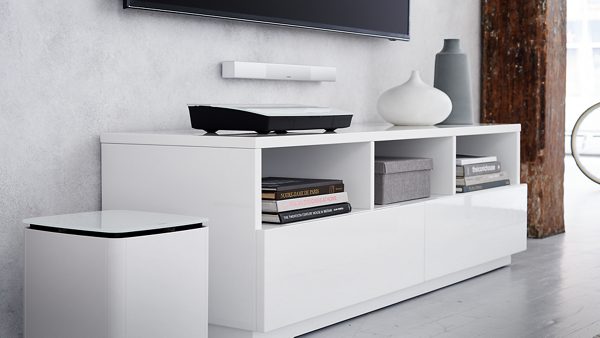 Unify technology walks you through setup with guided onscreen messages, and ADAPTiQ audio calibration fine-tunes the sound specifically to your room and the things in it.
So when you hear it, you hear it at its absolute best.
The rear speakers and bass module even connect wirelessly for easier placement.